Supervised by a registered dietitian /
Information on fasting course and eating habits course
Message
A registered dietitian with knowledge of sports nutrition will support each person's fasting and diet.
What is fasting?
Fasting means no eating. When you hear the word "fasting", you may think "I can't do it ...", but it's a little different from with water alone or without drinking and eating.
By getting the necessary energy, minerals and nutrients from a special drink, fasting beginners and those who have failed in the past can fast safely and healthily!
It also supports eating habits to help you lose weight in the shortest time. You can see your challenges in individual programs. I support your health with professional knowledge!
Hiromi Murayama
[Profile]
★ Registered dietitian
★ Corporation Molecular Matching Medicine Beauty and
 Food Education Association Nisshin Meito Unit manager
★ Professional Fasting Meister (Superlative Qualification)
★ Hair Mineral Inspection Advisor

In this course, the burden of digestion is small and nutrients can be absorbed efficiently.
We use "MANA Enzyme", a fasting drink that makes you feel less hungry.
"MANA enzyme" includes 60 kinds of herbs, vegetables and fruits,
50 kinds of lactic acid bacteria and yeast. It supports your fasting perfectly!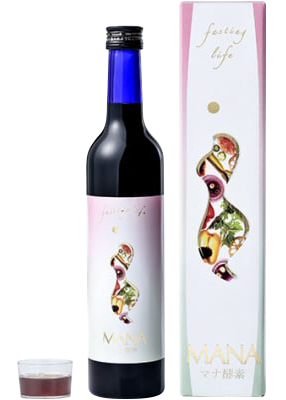 Recommended for people like this!
*

I don't know what to do to lose weight ...

*

I don't want to have strict dietary restrictions...

*

I want to go on a diet but also enjoy snacks
 and alcohol!
Eating habit support
①No contraindicated ingredients!
②No strict dietary restrictions!
③You will understand 3 tasks to be done to
 lose weight in the shortest time!
1 time course
19,800yen
2-time course
37,400yen
3-time course
52,800yen
Course content
*

Individual counseling
With 60 minutes of counseling, I will ask you about your concerns.

*

Create individual diet eating habits report
Based on 60 minutes of individual counseling, I will create an individual program with the three tasks required to lose weight in the shortest possible time.

*

Contact us anytime!
If you take 2 time course or 3 time course, you can ask as many questions as you like during the eating habits program challenge!
I will create an original eating habits report and deliver it as a PDF report.
With reference to the report, challenge the task for 2 weeks to 1 month!
For those of you who want to get results
with solid support ...
There is an one-on-one personal eating habit course!
All prices are tax-included.
This is a special menu for Ms. Boost fit members only, so only members can take the course.
For more information, feel free to contact Ms.Boost fit staff!